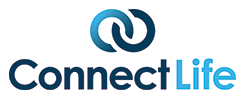 CONNECT LIFE BLOOD DRIVE - The Connect Life Club will host a blood drive Thursday, January 27th from 11:00 AM - 4:00 PM in room 327, located near the old middle school office. Due to COVID, area hospitals are in greater need than ever before. Just one donation from you could save up to three lives.
If you would like to schedule a donation time slot, please email a club advisor, Mrs. Melissa Phillips or Mrs. Mary Dudek, by clicking on an email link. Time slots are available every 15 minutes. Students who are 16 and older may also participate and will receive community service hours for their donation.
Donors are asked to eat prior to donating and please note that donations cannot be accepted from anyone on antibiotics, or anyone who has had a tattoo in the past three months. Thank you in advance for your help.