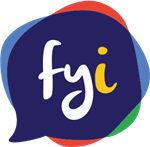 Teen COVID-19 Vaccine Clinic Information:
For your information only, if you would like information on and/or are considering the COVID-19 vaccine that is available for your teenager, there is now an online resource (see link below) to the state-run COVID-19 clinics for teens:
https://am-i-eligible.covid19vaccine.health.ny.gov/
Once you enter a little information, including zip code, the Niagara Falls site should appear and one would be able to see any appointment times still available. Additionally, one can call the NYS COVID Vaccine Hotline at 1-833-697-4829.
This information is also available at: niagaracounty.com if you click on blue/vaccination quick link. The NYS resource (mentioned above) can be found in the light blue section of the NCDOH vaccination webpage.