Pratt Elementary Students of the Month
Each month the teachers of grades 2-6 will select one student from each grade level to be a Student of the Month. The students selected will receive a certificate, snack coupon for the cafeteria, and have their picture taken with Mr. Hoar. Pictures will be displayed on a bulletin board at Pratt Elementary and under the Elementary channel of the school website. Congratulations to all the students who have been selected.
March 2019: Mr. Hoar, Joey Sanders, Jack Schwab, Kayleigh

Wery, Joseph Cirillo, Shelby Dauphinee.
January 2019: Trever Mietlowski, Shyanne Upton,

Ashton Ark, Addisyn Weller, Joseph Becker, Mr. Hoar.
December 2018: Ariana Reyes Aguilera, Sarah Gomar,

Kenzie Rose, Kira Forehand, Mr. Hoar.

December 2018: Bradley Wery, Mr. Hoar.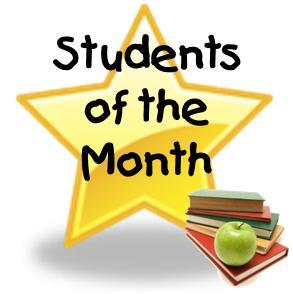 February 2019: Mr. Hoar, Gavin Swierszcz, Jillian Maines,

Carter DerSarkissian, Jackson Prynn, Caleb Alexander.
November 2018: Mr. Hoar, Autumn Lewis, Sophia Pavlock,

Lauren Zglinicki, Jordan Miller, Samantha Broecker.
October 2018: Zoey Quiett, Sean Parmley, Leah Witkop,

David Johnson, Mr. Hoar.

October 2018: Mikala Woock, Mr. Hoar.
Last Modified on March 8, 2019