Sr. High School Students of the Month
Bi-monthly the teachers of grades 9-12 will select deserving students from the Sr. High School to be a Student of the Month. The students selected will have their picture taken and displayed on a bulletin board in the main hallway of Barker Jr./Sr. High School and under the Jr./Sr. High School channel of the school website. Congratulations to all the students who have been selected.
November/December 2018 Front (L-R): Jordan

Thering, Lucas Grissett, Kaitlyn Goodwin, Virginia

Alexander, William Goodlander, Kaitlyn Dauphinee,

Zachary Murrell, Shelby Ewald and Dominic Clementi.
September/October 2018 (L-R): Kevin Hadsell, Dale

Jones, Paris Moffitt.

September/October 2018 (L-R): Bridgett Moeller,

Kylie Annable, Brianna Bachman, Robert Burnett,

Jessalyn Coen, Jacob Harris, Jakob Talbot, Cameron

Kiner, Phillip Mackin.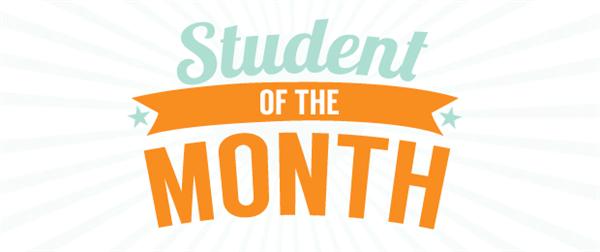 January/February 2019 Front (L-R): Wesley Harris,

Andrew Hill. Back (L-R): Chloe Goodlander, Ella

Gooding, Ariana Peace, Jaret Black, Sergio

Bautista-Lopez, Jakob Talbot.
Last Modified on February 13, 2019