2022-01-07 Covid Isolation & Quarantine Changes
ISOLATION AND QUARANTINE UDPATE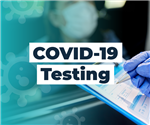 January 7, 2022 - Please see the attached documents with regard to changes to how isolations/quarantines are managed for all Niagara County residents.
Superintendent Reimer letter dated January 7, 2022 summarizing changes
NYSDOH Updated Isolation & Quarantine Guidance
January 5, 2022 - NCDOH COVID-19 Vaccination Clinic Schedule Update
Link to testing schedules/registration for staff and students only. Community testing is not available on school premises.