Return to Headlines
Farm to School Grant Received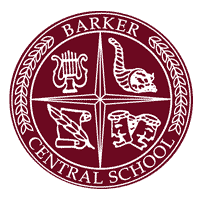 Farm to School Grant Received
Barker Received $3,428 in Kitchen Equipment and Supplies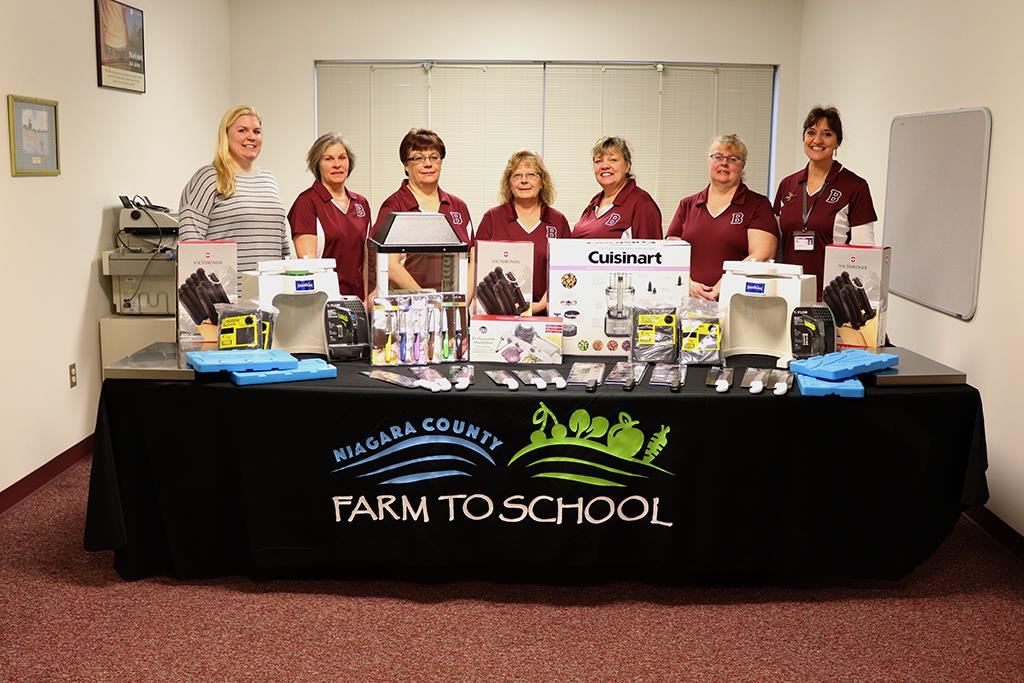 Cornell Cooperative Extension of Niagara County received
a second round of grant funding for the Niagara County
Farm to School Project. $92,479 was awarded from New
York State Department of Agriculture and Markets to
Niagara County Cornell Cooperative Extension (CCE).
Funding will help expand on a successful Farm to
School program through marketing, staff training and by
increasing coordination between farmers, distributors and
school administrators. The award is part of $1.5 million in funds announced by Governor Andrew Cuomo in December 2018 for a statewide Farm to School program within his No Student Goes Hungry initiative, which aims to alleviate food insecurity in schools. Niagara County Farm to School
Coordinator, Stacey Johnston, will continue to work with
Barker, and seven other school districts: Royalton-Hartland, Wilson, Starpoint, Niagara Wheatfield, Lockport, North Tonawanda and Newfane. New York State
farmers and schools are working together with their local
distributors to bring fresh produce and other NYS products
into the school lunchrooms, which continues to strengthen
local agriculture, improve student health, and promote
regional food system awareness.
During the first round of Farm to School in Niagara County,
which wrapped up in 2018, Barker received $3,428 in
kitchen equipment and supplies, thanks to the grant funding. The kitchen equipment is used to help better prepare and serve fresh local foods, and to encourage more scratch cooking, as part of the Farm to School movement. Some of the equipment awarded to Barker Schools included knife sets, aprons, food chillers, a warming merchandising unit, infrared thermometers, fruit slicers and sectionizers, food processors, and stainless steel cooling plates.
Barker, and other Niagara County schools, are receiving Niagara County "Harvest of the Month" posters to hang and display in school cafeterias. The Harvest of the Month initiative is a Farm to School promotion which highlights different locally grown food every month. The program's goal is to encourage healthy food choices by increasing students' exposure to seasonal foods while also supporting local farmers and building excitement about school meals. Schools are also receiving Farm-to-School lesson plans created by Niagara County CCE.
This year, New York State agreed to raise school lunch reimbursement rates—from 5.9 cents per meal to 25 cents per meal—for schools that spend at least 30% of their school lunch budget on food from New York State farms. This includes New York State fruits, vegetables, dairy products, meat, and any processed food item that was processed inside or outside NYS containing over 51% agricultural raw materials grown, harvested, or processed in NYS. This new reimbursement policy is a State entitlement program—all schools that qualify will receive the reimbursement.
Pictured above (L-R): Stacey Johnston, Lori Buffington, Sandra Podeszek, Kathy Rogers, Gwen Hangartner, Jane Hill, Julie Fuerch are pictured with new kitchen equipment and supplies provided from the Farm to School Grant.
Below (L-R): Stacey Johnston, Julie Fuerch, Amanda Henning (Agriculture & Food Systems Educator) were instrumental in securing a Farm to School Grant for Barker Central School.
Bottom: Please view the photo gallery complete with the images shown in the article along with images of students and Gwen Hangartner using some of the new kitchen equipment obtained through the Farm to School Grant.