Pratt Elementary Students of the Month
June 2018: Lillia Peace, Rachel Samson, Nicholas

Heidemann, Kyle Fuller, Lincoln Wedekind, Mr. Hoar.
April 2018: Brisset Lopez Paz, Nikolas Klopfer, Preston

Tylec, Ryan Fisk, Serenity Rosati, Mr. Hoar.
February 2018: Mr. Hoar, Adler Detschner, Lucas

Kimber, Fallyn Mescall, Peyton Hirschman.

February 2018: Mr. Hoar, Lilly Dyet.
November 2017: Albert Cimato, Michael Kalynycz, Daniel

Goodwin, Ava Kelemen, Arianna Sturtevant, Mr. Hoar.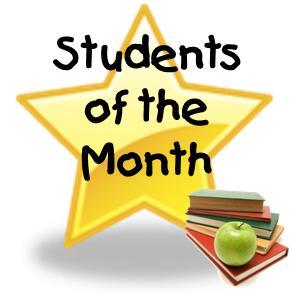 May 2018: Mr. Hoar, Madyson Flint, Aspyn Garley, Julia

Kalynycz, Jonathan Wery, Anna Bowerman.
March 2018: Elise Monaco, Victoria Poyfair, Rebecca Thering,

Owen Harris, Ben Harrod, Mr. Hoar.
January 2018: Britton Brady, Ava Crenshaw, Matthew

Meza-Ray, Chelsey Bilby, Lucas DerSarkissian, Mr. Hoar.
December 2017: Joel Harris, Jacquelin DeJesus Sanchez,

Moira Dwyer, Eva Kelsey, Milayna May, Mr. Hoar.
October 2017: Lillyana Reyes, Wyatt Giarla, Jesus Zarazua,

Alexander Ark, Jeminna Eckborg, Mr. Hoar.
Last Modified on June 1, 2018